So here we are, order two episodes into season two of Game of Thrones. I reviewed season one last year (here and here), and in many ways the issues that occurred in the first season are again occurring in the second.
The Issue of Sex:
"I couldn't believe it," I thought as I watched the first episode of season two. "We've made it nearly to the end without gratuitous sex." Oh wait, until the last five minutes that is. Game of Thrones suffers from the HBO effect, throwing in needless nudity and shocking sexual scenes not for the purpose of advancing the story, but to cater to a largely male audience. Indeed, there was even more sex and nudity in episode two.
Now, I must back up and flesh this out a little bit (no pun intended). There is sex in the books. In the world of Westeros, sex is not so much about intimacy as it is about physicality. It is rarely tender, and often people (particularly women) are used as objects for sexual release. But how it is written, it is not pornographic or titillating. Often times, the act of sex isn't actually described in detail so much as just plainly stated that it had happened.
In cases like Theon Greyjoy, sex demonstrates a part of his character, namely that he uses women and has no real regard from them (which we saw in episode two). The problem is translating it to the screen. On the screen, it becomes offensive and vulgar. Theon, tired of hearing his mistress on the ship babbling on about wanting to be his salt-wife, turns her away from him so he can continue using her but not have her jabbering at him. It becomes so crass to look at on the screen that it actually distracts from the story telling. Likewise, the scene at the end of episode one: we didn't need to see prostitutes graphically learning how to "fake it" to know that it was a brothel.
Not only is it needless, the addition of sex scenes actually take away some of the mystery of the story. Episode two ends with The Red Priestess Melisandre seducing Stannis and promising him a son. In the books, twice Meslisandre gives birth to a shadow demon thing that kills on command. The mystery is how and why. It adds to the "this woman is freaky and scary and messing with powers that shouldn't exist in this world". No one knows for sure how she does it, but it is suggested that she takes a piece of Stannis to birth the shadow killers. Part of this is because Martin never writes from the King's perspective. Not from Stannis', Joffrey's, Robert or Renly. All we know about them comes from the perspective of other people. In the show, however, they have chosen to not go this route, and have led the viewer into Stannis' bedroom. (Not to mention the fact that in the books, at the beginning, Stannis is actually not really interested in Melisandre's religion, she is there at the bequest of Stannis' wife who is the true worshipper. In my opinion, it's not until Melisandre unleashes the shadow on Renly that Stannis truly gets on board with the Religion of Light and Fire).
If there was a way that HBO could re-cut the show for DVD release that eliminated or softened the grating and gratuitous sex, I really think the show would gain a larger following. Men are not the only audience to win over, there are women who loved the books and would love to follow the show. While the adage 'Sex sells' may be true, in this cases the opposite is true: sex restricts, turns off, and marginalizes potential viewers.
The Flattening of Story: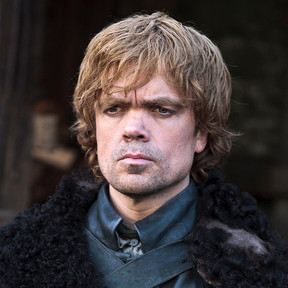 In some ways this is inevitable. Massive books translated into 10 episodes a season means that some of the plot and character development are going to be truncated. But the way that the show is doing it, half the time I'm not sure which character is which. It took me halfway through the scene to realize that Tyrion was firing Janos Slynt! The introduction of Salladhor Saan was good, but there hasn't been a good development and introduction of Davos Seaworth who is the one who goes to Saan to petition him to join Stannis' cause.
The Good Stuff:
I love Sam Tarly and his friendship with Jon Snow. The show has done a good job of capturing the essence of that relationship.
The tearing down of Theon Greyjoy in episode two was fantastic. Here is a boy who has always thought that he was heir to a great land, he returns home to find his father considers him to be an outsider and has placed all of his hopes on his daughter instead, who has spent years proving that she is a strong warrior (in the books her name is Asha, in the show they renamed her Yara because there is already an character named Osha which could cause confusion).
And of course, Tyrion. Peter Dinklage continues to impress and outshine everyone else on the show. He is the reason to watch. (I'm also hoping that when they intro Brienne of Tarth that she too will be one of the main reasons to watch).